Maximum quality with minimum risks. With the software for quality assurance of production processes.
The production world is in a constantly changing. Complex requirements, shorter product lifecycles, transparent plant chains and order fluctuations are the result. Discover how Testify can help you stay future-proof.
High performing companies already trust Testify.
---

Control your entire production and assembly processes 100% digitally.
With Testify, you have the tool for controlling, documenting and monitoring manufacturing processes paralell to production. Gain valuable insights into your operational processes on the shop floor.
Digitally connected production chains.
Transparent data collection & flexibility in controlling process chains enables data consistency for machines, plants and employees.
Optimize throughput times cost-efficiently.
Collect quality-relevant production data along the entire production chain. Identify optimization potential in process sequences.
Better planning of maintenance activities.
Control inspection and maintenance activities on the go with Testify, avoid duplication of work and minimize setup and travel times.
Standardization in production.
Under increasingly complex product requirements, create issue-free and high-quality products.
Structured employee onboarding
& acceptance.
Testify helps you train employees on the store floor through pre-defined workflows.
Better traceability of the
production process.
Through seamless documentation, decide across departments and companies where action is needed.
Functions, for better visibility and
cross-enterprise scaleability.
---
We start where your ERP system ends and make human-generated data visible and measurable. Promote cross-departmental collaboration and engage every one of your employees.
Platform independence.
Access from any device, regardless of operating system. Brings you decision to data sovereignty.
Flexible configuration.
Avoids follow-up costs due to customizing.
Modeling of corporate structures.
For the reliable integration of departments & users.
Approval processes according to ISO.
Map ISO processes according to current standards.
Integrated issue management.
Enables you to identify, analyze & fix sources of errors.
IT-Independence.
Saves you valuable resources during implementation.
Multi-tenancy.
Optimizes separate data management with identical processes.
Structured data collection.
Helps you make data and fact-based decisions.
Automatic analyses in real time.
Makes KPIs for processes tangible and provides a basis for process optimization and quality improvement.
Multilingualism.
Ensures global use on worldwide production sites.
Customized hosting variants.
Offers you freedom of choice on infrastructure.
Partial automation.
Speeds up manual processes and minimizes sources of error.
Seamless communication to your third-party systems.
Testify integrates seamlessly and securely into your system landscape, whether a real-time data reconciliation with your ERP system or automation of simple checklists or entire quality management processes via a third-party system.
Learn more
Structured data collection and evaluation in real time.
Ensure data integrity of quality-relevant production data. We embed reporting and analytics directly into Testify software so you can view data from all possible angles and show your business the potential in your production processes.
Learn more
Logging is done 100% in Testify.
What started as a small application for documenting assembly steps at our site in Bosnia will be expanded to the entire site starting next year. This means that the logging will be mapped completely digitally.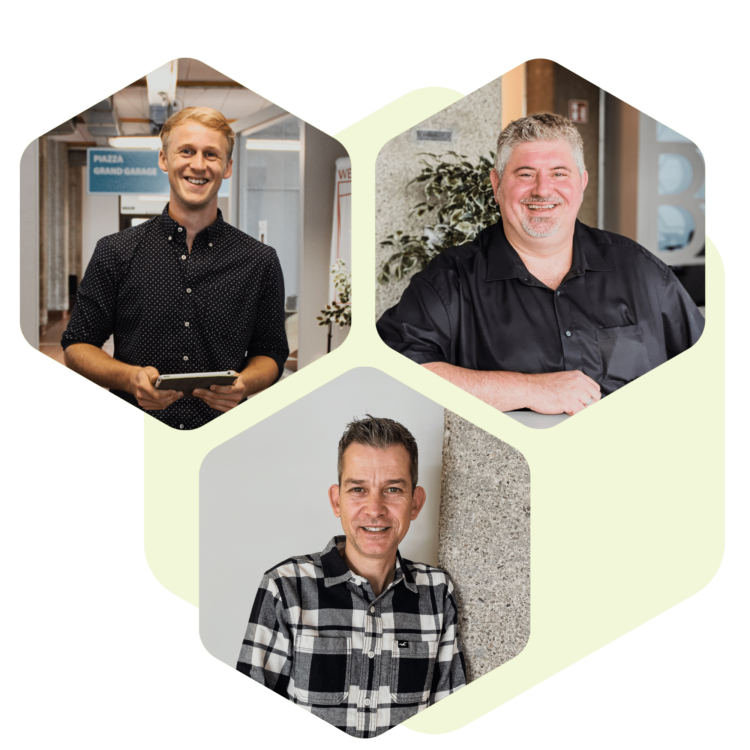 Let's talk about your requirements for QM software.
In a meeting designed individually for you, you will gain a detailed insight into Testify. Together we will clarify your questions and specifically address your requirements. We look forward to your inquiry.
Frequently asked questions.
---
You have questions? We have answers. You are also welcome to contact us via our contact form.
What does Testify do?
Testify is the flexible software solution for digital quality assurance of business processes. Thanks to intuitive checklists, you can digitize previously paper-based processes and thus increase efficiency in operations, improve the quality of processes and products, and make data-based decisions.
What does Testify do for me?
With the mobile software solution, you can digitally document and control any type of inspection process accompanying production. Through structured data collection, you gain insights into operational & strategic production processes and can quickly derive recommendations for action.
Who can all work with Testify?
Testify can be used mobile, desktop and globally thanks to browser and hardware independence and multilingualism. The WebApp can be applied wherever data is generated by people in their daily work.
Why should I start with Testify?
Digitization is making its way into almost all areas of companies. In order to digitize business areas and make data-based decisions, data must become transparent and measurable. Paper checklists are problematic and entail a number of media discontinuities that hinder the efficiency of processes and, subsequently, the quality of products and processes.
How can Testify be implemented in my company?
To get to know the application, we recommend booking a live demo where you can learn about all the functions of the application and our approach in detail. If you decide to use Testify, digitization experts and implementation consultants will actively support you in project management and the rollout of the software.
What is the license model?
Before you move to a license model, we start the project with a proof of concept to verify the feasibility of the entire project and successfully introduce Testify in the company. The license model is flexible for you to plan for your use cases.